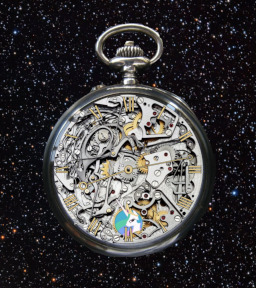 Source
The royal court of Canterlot welcomes its newest member with open forelegs: the human philosopher Voltaire, from Earth.
On Earth, Voltaire is known as the greatest enemy of tyranny in the history of literature, and a legend in his own mind.
On Equestria, the court betting pool is giving him a week before the Princess banishes him to the Moon.
---
Note: This story doesn't have sequels per se, but there are a couple of short follow-ups set in the present day ("Parade Coverage" and "Secret Histories"), and a prequel of sorts in "At the Inn of the Prancing Pony".
---
TV Tropes page.
Chapters (46)