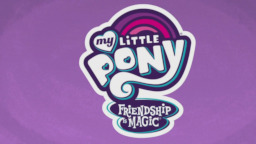 Sugar Forest was just a mare who was just living a regular life. She is called by Princess Celestia after the Princess of Friendship and her friends goes missing. Princess Luna is sure that they were kidnapped, but Princess Celestia is sure that her sister is just paranoid.
Princess Celestia chooses Sugar Forest to go on a life or death adventure to find out what happened to the Main 6.
What will happen on her journey?
Chapters (2)