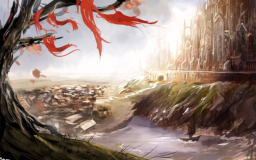 What if you had the opportunity to go to Equestria and realized, too late, that it wasn't what you dreamed of? That it was nothing more than an elaborate illusion? I have learned just what Equestria truly is.
---
The story is being written after season 7, but other characters from future seasons could appear as well.
Coverart is by Ziom05. You can see more of his amazing art here.
---
Now with its own group. Join here to get all the stories.
Chapters (14)