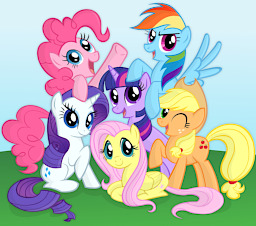 We've been together through good times and bad
You've always been there for me
I'll always treasure the best friends I have
Eternally...
Fluttershy has lived a nice, long life in Ponyville caring for animals, and her friends. She has grown old and watched as her friends passed on, until she was the last one left. Fluttershy heads to the cemetery to visit her friends and remember the past.
This was an idea posted by Church in his ideas group, thanks for letting me take it!
(Lyrics from "Only A Memory A Way" as it's rather fitting)
Chapters (1)