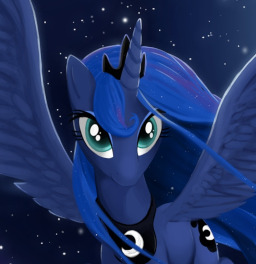 Source
The dusty tome showed you how to enter the Lands of Dream. You learned the ritual and ventured out with your mind to explore the astral realms.
But you've lost your way, and hidden dangers lurk around you. How will you ever get home?
Your only hope may be to trust a stranger.
This story is an exercise in positive visualization, narrated by Luna with you as the subject. It was written for the June 2017 Writeoffs, where it came in seventh. The Luna painting is by FidzFox.
Chapters (1)