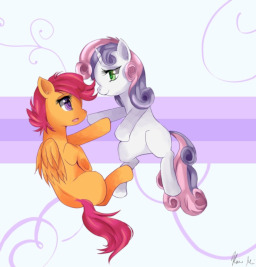 This story is a sequel to How We Found Love
---
Scootaloo and Sweetie Belle have been friends for longer than they have been Crusaders. Scootaloo recently realized she was developing feelings for her friend, and on urging from her aunts she admits the truth to Sweetie.
Now that that's happened, what will happen next? Will Sweetie return the feelings? What else will happen?
---
Cover image belongs to its creator.
Chapters (3)