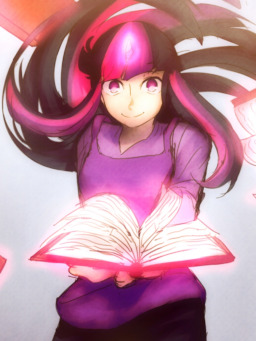 Source
This story is a sequel to Discovering Friendship
---
Hello everyone! I don't know how well this will reach you all, but hopefully things are made clear. If you are confused, just ask and we'll explain!
---
An 'interactive story' with the Characters from Discovering Friendship explaining things about how their worlds works. Chapters will correspond to questions asked of me and each character. Will also be answering questions from the comments section.
This story is written in the format of Rarity's Fun Facts from Beauty and the Beat
Image taken from Derpibooru and is by PoisonicPen
Rated Teen as some topics the characters will speak about are darker than others.
Chapters (23)