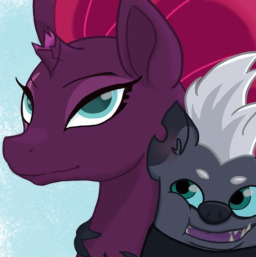 Set before the movie. Grubber has always respected Tempest on how she's able to easily make those bigger and more terrifying than her quiver just by glaring in their direction. He respects her so much, one day he decides to be her sidekick, no matter how many times he gets kicked off her ship.
---
Revolved around the MLP prequel comics and the Great Princess Caper.
MLP movie belongs to its respected owner.
Chapters (1)