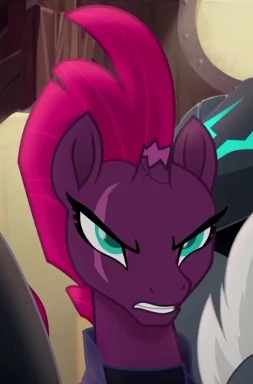 Tempest Shadow had been surprised when Princess Twilight had offered her friendship. She had been even more surprised when Twilight stood up for her in her trial, helping her gain legal absolution from her past.
Now, she is trying to start with a clean slate, turning to the familiar military structure of Equestria's Night Guard. Upon arriving at the New Lunar Republic for her training, however, she finds that legal forgiveness does not mean Equestria has forgotten her past. Now, winning one instructor's good word is all that stands between her and moving forward with her life.
But why oh WHY did Princess Twilight have to send her to a pony so STUBBORN?
Chapters (10)