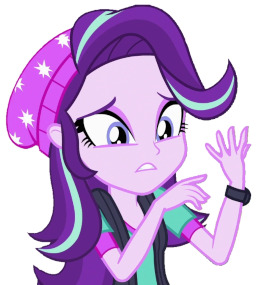 This story is a sequel to Ethical Quandaries
---
Starlight still isn't convinced that the strange biped world on the other side of the mirror in Twilight's castle isn't just some sort of complex arcane simulation. Sunset thinks she knows just the bean based exception that'll set Starlight straight.
An unasked for sequel/crossover. Feel free to blame Majin Syeekoh for this. Part of the 'Beanisverse' 'cuz I said so.
New here? Start with Beware of Beanis and follow the rabbit hole on down.
Chapters (1)