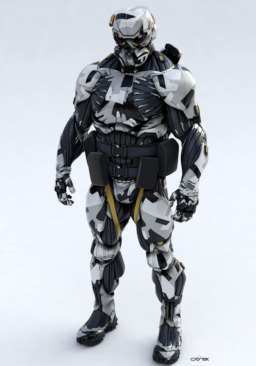 (Important: Chapter two and three are both under maintenance. Expect them to be edited in the future. And, I also need an editor to help me edit and add chapters in this story. PM me if you want to.)
---
'Being a good soldier comes down to one thing. To one single question: What are you prepared to sacrifice?' ~Laurence "Prophet" Barnes.
---
'This question, has plagued my mind ever since I got here. Day and night, I wouldn't stop thinking about that question. And I always wondered, what am I prepared to sacrifce for? And it appears that I don't have to wonder no more. For the answers were already with me.' ~Scot "Nova" Mcarthur.
---
1st Lt. Scot "Nova" Mcarthur dressed in a CELL Nanosuit, goes to a convention with his younger sister. He then buys the 'Predator Bow' from a cosplaying merchant. He then gets sent to a Modern Equestria with power that can make a city crumble. What will he do there? Will he protect this land? Or will he abuse its powers and make Equestria fall to its knees?
( A/N : I don't own My Little Pony nor Crysis, they belong to their respective owners. This is my first story. Story sets in a modern Equestria. The Mane Six are now not part of the main characters of the story. They still interact with Scot, but they're not part of the main characters. All characters wear clothes. Dragons and Changelings are no exception. )
Chapters (5)