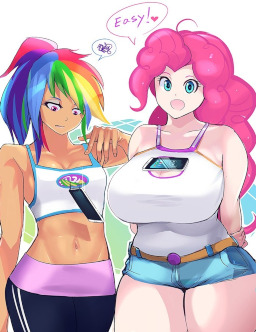 Source
The Rainbooms and some of their friends talk about 'boob pockets', muse on the nature of interdimensional clothing, and take a vote regarding if a pair of pants should stay on or be taken off.
Inspired by a conversation with thegreatcat14 and perhaps a piece of her art or two...
Thanks to her and also Nova Quill and Tired Old Man for their input, edits, and help!
Chapters (1)