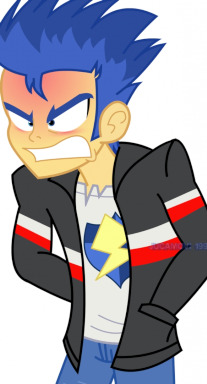 Flash Sentry is having a very bad day. His band has quit on him, he gets roped into helping with things that take way longer than he can afford, the people he helps tend to kick him in the knee, he keeps running into people he'd rather not see for the rest of his life, and his mother is a pain in his ass. Oh, and his food keeps getting ruined.
With all of these problems and more raining down on him, it is understandable that he would get a bit ticked off. Thankfully, there is some good news. No matter how bad a day may get, eventually, it ends, and tomorrow will be a brand new day. Who knows? It could actually end up being the best day ever.
Rating will change with the second chapter.
Chapters (1)