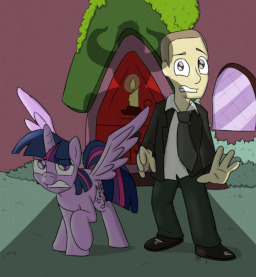 Source
This story is a sequel to Geoverse Part Six: A Season Of Adventure
---
Princess Twilight Sparkle and her husband, Prince Geo, are facing their biggest challenge yet. Lord Tirek has returned to take the magic from everypony in Equestria, and Twilight is next on his list.
As a result, both of them will undertake a truly extraordinary journey.
For one of them, however, that journey will take them somewhere unexpected...
Chapters (3)