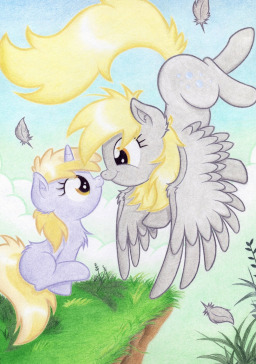 Source
Beige Beaker is a chemist with a promising career ahead of her. She's got a loving husband, a beautiful daughter, and a loyal best friend. Yes, life is good, and Beige knows it.
Then there's the 'accident.' It wasn't an accident, Beige knows that, but how else can she explain what happened? Suddenly, life has gotten harder, and it's getting worse. And worse. And worse. None of it makes sense. Bad things don't happen this quickly without explanation.
Is it bad luck... or is it a curse?
---
Set early in Season 1.
A big thanks to my ever-patient (even when I wasn't) pre-readers and editors: Georg, BlazzingInferno, and Pascoite. You guys are awesome.
Cover art by Agamnentzar. Used with permission.
Chapters (9)