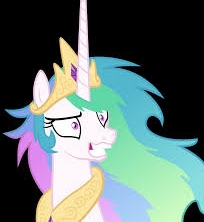 Princess Celestia goes through the same routine day after day and has grown tired of it, even with her long life cycle. So when her old friend, Twilight Velvet has an idea sure to catch some attention, the ruler of the sun agrees, albeit begrudgingly.
Now connecting with other females who value their children lives above themselves like herself, she begins to find comfort in those she considers friends.
Until an accidental slip of the tongue reveals her true identity and the fate of her son's life could very well be in the balance.
Why couldn't she just be a normal pony?
Author's Note: There will be more characters then the tags suggest and current cover art used until I have the money to have a custom one made, apologizes. Also major Discord/Pinkie Pie, though Discord himself won't appear in the story, just mentioned. Rated Teen for mild language (it's me, come on) and alcohol.
Chapters (3)