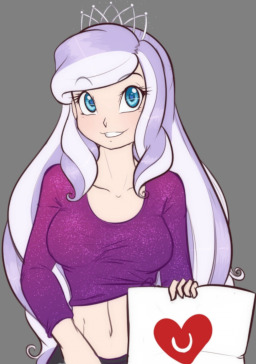 Source
Diamond's been living a good life as Apple Bloom's girlfriend. The two have had a relationship since they were small, and it only grew since then. All things considered, Diamond couldn't think of anything that would make her life better.
Then, she got drunk and started thinking a little bigger...
---
Entrant into Princess Amore Dudette's DiamondBloom Shipping Contest.
Chapters (1)