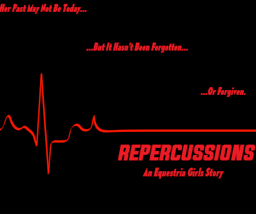 Sunset Shimmer has been attacked and lies comatose in the hospital. All evidence points to someone who has access to magic. Led by Rarity, the rest of Sunset's friends begin to search for who did it and why.
But the answers may not give them the comfort they seek. And unknown to them, Sunset is having struggles of her own.
Part 1 of The Repercussions Trilogy.
(Not an Anon-A-Miss story)
Edited by Eventhewaves and Charles Rocketboy.
Featured on Equestria Daily 2/24/18
Chapters (47)