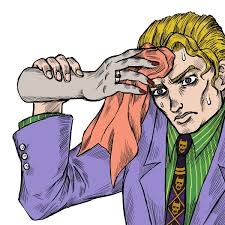 This story is a sequel to KONO DIO DA!
---
DIO learns the perks of being a protagonist you know like, not being killed off as easy (glad he's not in SnK amirite), whilst a murderer with Stand power is on the loose! Will DIO find Higashikata Ambulansuke on time to defeat this monster and his Killer Queen?
Disclaimer: There may or may not be an ambulance.
If you don't get this joke, watch DiU. Please, just do it.
EDIT: Read blog for comical rundown. I'm placing the story on hiatus. This just means updates will not be in a timely manner, and that writing will dramatically decrease as it is hard to find the mood for comedy. Sorry guys.
EDIT: I should keep track of edits, I finished this story a while back.
Chapters (9)