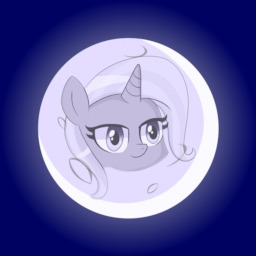 After a grave offense against Starlight, Trixie is looking at dire consequences for her actions. Trixie never should have used that spell on Starlight. She never should have used the spell at all! In fact, she probably shouldn't have ever learned it, or heard of it in the first place for that matter.
The only thing she can hope for is that Starlight will go easy on her after all, they are best friends right?
Sex tag is solely for innuendos.
Thumbnail Images:
Chibi Trixie by Emera33
Vector - Moon by MisterAibo
Chapters (1)