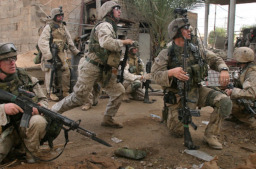 This story is a sequel to Boot Camp
The United States of Equestria is on war with King Sombra's forces in the country of Tryscal.
Craig Allison along with other newly trained marines and soldiers from all over the country are now send half around the world to the country Tryscal to help topple the dictatorial government and saves it's people from misery.
---
*story sets after Rainbow Rocks and during the events of Friendship games.
*contains war stuff which is obviously gorey and political things.
Chapters (4)