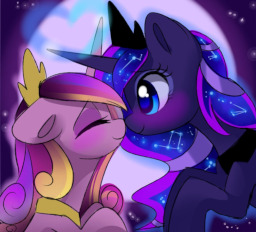 Source
Tomorrow, Cadance will turn six hundred and forty eight. It's been a tough few years, but who doesn't look forward to their own birthday?
Cadance certainly will be, but first she's eager to share a dream with somepony close to her.
One thing is for certain: it will be an unforgettable night.
---
Chapters (4)