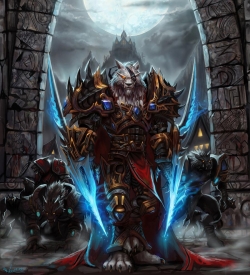 Source
My name is Rohh Fireclaw, I am an Ash Karran monk from Azeroth, seeking peace in the world. Through my many trials in my life, I began showing people their true path. So they do not have to go through what I had to throughout my long life. I am said to be one of the most skilled on Azeroth, but I'm sure there are many who are better. Most likely a Pandaren. I may seem human at first, but truly...I am a Worgen. This is the story of a large chapter of my everlasting life. The story of how I found my new home, Equestria... and became its new protector.
This autobiography of sorts. has been written in the perspective of my past self. Otherwise known as first person. Enjoy.
On hiatus for an indefinite amount of time.
Chapters (5)