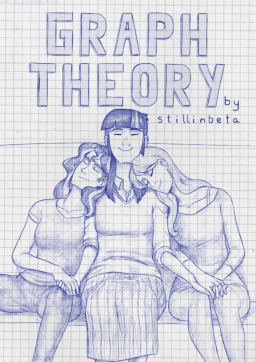 Source
Twilight thought it was simple. You picked one mate, and it either worked out and you got married, or it didn't and you found a new mate. But at least on the other side of the portal, things get a little more complicated. A simple question from Sunset leads to a relationship she didn't know was possible, and happiness she didn't know she'd ever find.
A series of vignettes as Twilight, Fluttershy, and Sunset learn and grow their relationship together.
---
Cover Art by the unbelievably fantastic Apri
Proofread by Krickis, crazy-little-tardis, edgar-allen-poes-sweet-lenore, Gara and Caravel.
Chapters (9)