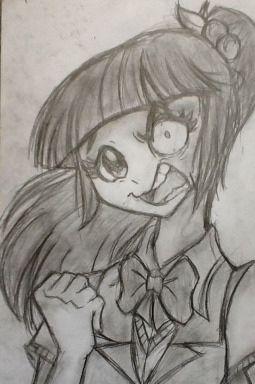 Source
This story is a sequel to Bitter Sweet Tidings
---
Sour Sweet's schizophrenia has been in remission for many years. But with remission often comes a false sense of security. She hasn't taken her pills in weeks.
Her husband is leaving on a weekend trip. Sour and her daughter, Bitter Honey are excited for some quality time together. However, that quality time will be interrupted when erratic symptoms begin to resurface with a vengeance. Now a toddler must deal with being home alone with a mother who has lost her grip on reality.
Contains: mental health issues, the endangerment and brief verbal abuse of a toddler, conspiracy theories, a very smug Anon, nudity, language, magical yet violent hallucinations, the Antichrist, and suicide contemplation.
Chapters (4)