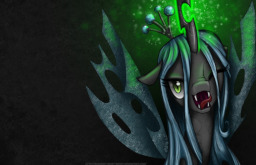 You think I look tired? Probably because I was at this new bar last night.
You heard about it yet? Great place.
Cheap drinks. Hot mares. Even hotter staff.
I even hooked up with a mare there. And now I can't seem to get her out of my head.
---
A more adult semi-sequel to both "Don't Let The Bed Bug Bite" and "The Bug In The Cave".
Artwork by Burning Heart Brony. DARK tag just to be safe.
Chapters (1)