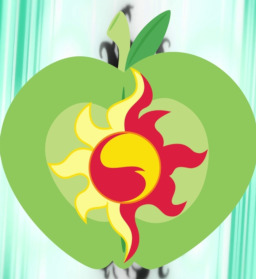 It's been fifteen years since Sunset Shimmer graduated from CHS and about ten since she married the man who was currently sleeping next to her. In fact tomorrow would be their tenth anniversary and for some reason that kept her awake.
As she looked at the ring on her left she couldn't help but smile. It was the same small silver ring he bought her for her graduation. Her gaze wandered from her hand to the man who once gave her that ring. With her smile growing a bit wider she started to remember.
---
This story was written for Oroboro's recently announced Sunset Shipping Contest: Changing Seasons.
I hope many of you will join the month long shipfest for Sunset. And for all who can't or don't want to join, I hope you have fun with dozens upon dozens of awesome shipfics.
And finally my personal thanks to The Fan Without a Face who helped me a great deal by editing this story and Celestia be my witness. He did an awesome job.

Chapters (1)