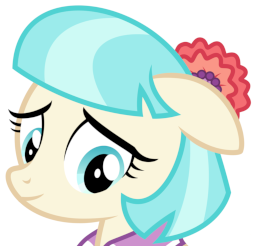 Octavia never thought love as a fickle creature, but then again, she also thought her life would be lived out in Ponyville, with a special somepony by her side. Instead she ended up moving to Manehattan, alone with growing resentment to the past.
Until one afternoon, Octavia meets a young mare named Coco Pommel, and a deal is struck to give it one more go and see if something is left.
And because she isn't her.
Pre-read by Arcticbrony
Proof-read by Moldyshishkabob
Chapters (3)