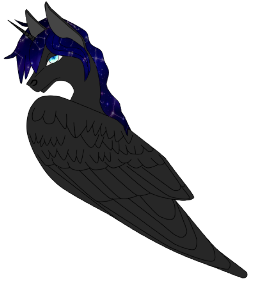 Celestia watched as an injured colt was rushed to the hospital wing of the castle, clinging to life by a thread. Luna battles her demons as she tries to help the colt heal from his, all so that he may continue to live.
Both sisters struggle with the questions that arise from what they've witnessed.
Neither of them know what will happen, going forward.
"This is the first, and perhaps will be the only, male alicorn that Equestria has seen. He came not in radiant glory to battle with Chaos that We Know Well, The Lord of Shadows, the Magic Eater and other foes, as you and Princess Luna did. Neigh, he came upon us in his time of need. We were the ones to help him.
Your Highness, what do you think that says about where he came from?"
The Dark Tag is for specific scenes and situations, not because the overall story is dark.
[Danny Phantom x MLP Crossover, Both are AU, Mentions of Marvel Movie Verse and DP being in the same world]
[Side Story / Sister Fic / and What-If Off-Shoot to Spectrology on FanFiction and AO3 but reading it shouldn't be needed]
UNLESS I GET THE MOTIVATION TO CONTINUE AGAIN OR, BETTER YET, REVAMP THIS, IT IS DISCONTINUED. :(
Chapters (7)