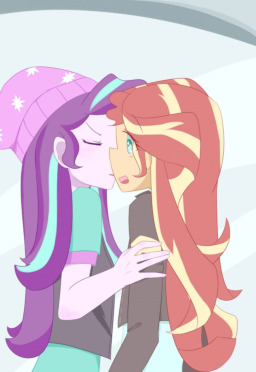 Source
When they first met, Starlight Glimmer and Sunset Shimmer became fast friends. But ever since she returned home to Equestria, Starlight has been thinking about her more often, much to her own confusion.
With each season comes a new realization, and Starlight doesn't know what to make of it until the time comes.
---
My entry for Oroboro's Sunset Shipping Contest: Changing Season.
Chapters (4)