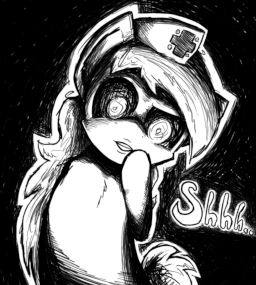 Nurse Redheart works at Ponyville General and has been there for years now. Her work pleases her, and helping other ponies helps her feel like she's making Equestria a better place, one patient at a time.
Lately she's been having some trouble with her memory, though. She's been forgetting things... Big things. Hours of her life just gone from her memory, and she doesn't know why.
Doctor Horse says it's nothing to worry about, and tried to give her work that won't strain her at all, but it keeps happening. It's nothing serious. Doctor Horse said so...
Chapters (1)