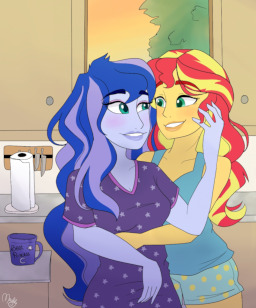 Vice-Principal Luna is asked to investigate the student who has been at the center of all of the recent issues at CHS - Sunset Shimmer.
Rated TEEN
This fic will deal with some hefty issues such as: Mental Illness, relationships, poor choices, and how two damaged souls navigate the waters.
I wanted to keep the teen rating on this, mostly because while there won't be any explicit content, it WILL deal with some heavy emotional trauma, and I don't think that hiding that behind a "mature" tag will do anyone a service.
You have been warned.
Cover Art by the AMAZING Maddymoiselle
Chapters (18)