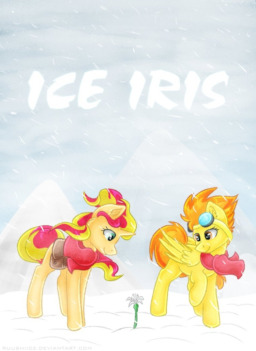 This story is a sequel to Firebird Dahlia
---
Hearth's Warming is approaching, and Sunset is going to spend it with her family, just like old times. After all the excitement in the human world, a relaxing holiday is just what she needs.
But upon her return, Sunset discovers her mother has come down with a rare and life threatening disease, and the only cure is the Ice Iris flower tucked away in the Crystal Mountains.
With the elements against them, Sunset and Spitfire must work together and traverse the treacherous mountain range to save their mother and give their family the best Hearth's Warming in a decade.
---
Wonderful coverart done by RuushiiCZ
Cerulean Voice has returned to edit! Many thanks to him!
Chapters (2)