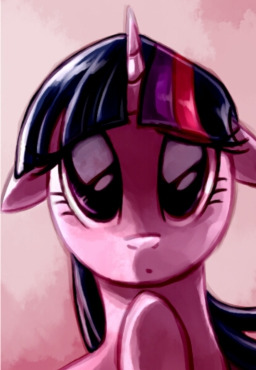 Since the golden oak library was destroyed by Tirek, Twilight now lives in a charming little building near the canterlot castle.
It is surrounded by an absoloutely stunning garden, the beauty of which can barely be described by words.
What really makes her life there pleasant though, is that she gets to spend it surrounded by the ponies she values most.
.... is that right?
Huge thanks to my editor Nugget, who was not only a pleasure to work with but also completely overhauled the story and brought it to life the way i wanted it to, but couldn't achieve on my own.
Chapters (1)