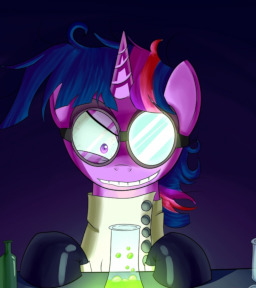 Source
When a certain drake find himself leaving home for a life of adventure, Twilight Sparkle finds herself in need of an assistant. While most would consider it the highest of honors working under any other princess, there's a problem with the newly-anointed alicorn.
She's absolutely, unapologetically, absurdly crazy.
Here are her adventures, as well as the adventures of her new assistant, who desperately wished he had ignored what father's advice and went into the profession of stripping.
Artists is Paradigmpizza
Chapters (6)