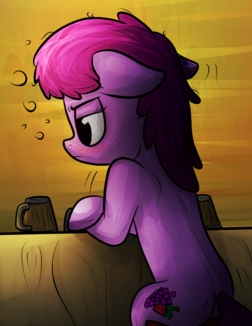 Source
Berry Punch has a horrible drinking problem, but all she sees is a cycle that she indulges in. She wants to get out of it now, but why move on from something that tastes so good? Why move on from something that becomes natural to do?
Chaos and death have the answers, and it sure isn't pretty.
Inspired by anonpencil's series of Berry Punch stories.
Please check out the artist of the coverart, Lupiarts!
Chapters (1)