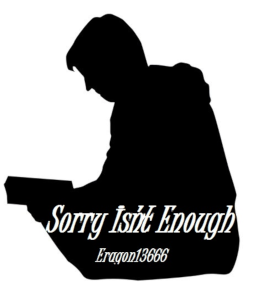 Proof-reader/Editor by FTR2017 https://www.fimfiction.net/user/303596/FTR2017
Rated T for Teens Swearing
I had a pretty normal life...HAD being the choice word here. I lived with my grandmother who I swear we are too much alike...Which isn't a bad thing mind you. My brother, having two children who I loved to hyped up on sugar; and me a few weeks away to see my mother face to face, something I haven't done in a year or so.
My day started off normal like any others, get up, get something to eat and then maybe chill in bed before playing on my game system...that is until I was whisked away into another world because, someone decided to mess with a old magical book, and I made it worst by punching said person across the face...did I mentioned that said person; was the co-ruler of a land known as Equestria.
However, if she thinks she can say sorry and everything will be hanky dory with me...she has another thing coming!
My name is Brandon, and this is my story and why...sometimes, Sorry isn't Enough.
Chapters (13)