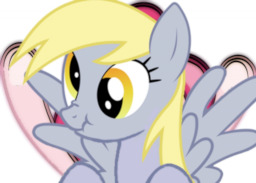 This story is a sequel to I Think I Summoned a Ponk.
---
This story is comment driven! Have fun!
Oh, you knew this was gonna happen.
Let's just say that Pinkie's in my house. Also, I still don't have much of an idea of where she came from. Nor do I really know about the new girl...pegasus...um...derp.
The official official sequel to the original. Ignore "From One End to Another". That ended up being part of a series of semi-related fics that I still quite regret writing.
Chapters (12)