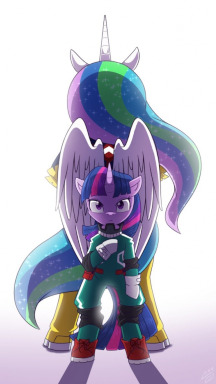 Source
"You can be a hero!"
Twilight Sparkle wants to be a hero. She didn't expect the most powerful hero in Equestria to lend her a hoof. She's now set on the path of legends, but it's not going to be an easy one.
An MLP x My Hero Academia Crossover.
Edited by Emtu
Gore tag because If you know the source material, you know what's in store for Twilight
Chapters (75)