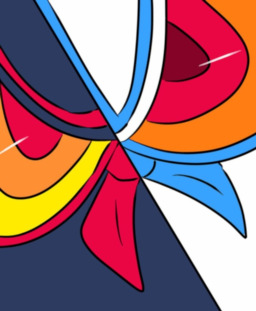 Source
Fashion Week in Manehatten is coming up and Rarity could not be more excited or nervous. This is her chance to make it big or make a big embarrassment of herself in the big city.
She also can't wait to show her dress around town and perhaps teach it what proper attire looks like. No matter what though, she's determined for it to be her only design that does not bring her attention.
Manehatten isn't all glitz and glamour though. Rarity is going to have to keep her wits about her or she might lose everything.
Luckily, Suri Polomare seems like a friendly competitor.
What's the worst that could happen?
A crossover with Kill La Kill and a sequel to With Strings Attached.
Chapters (2)