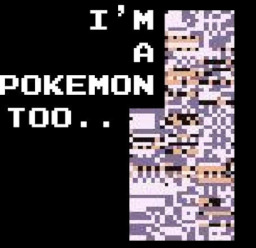 The world of Pokémon, a place where all Pokémon and humans seem to have a place, a purpose... all save for a sad and forgotten Pokémon. This Pokémon has no place in its own world. It is so forgotten, that it has faded out of knowledge among humans and Pokémon alike. However, even though its number is missing, it still believes it has a purpose somewhere... And then, it finds a place full of strange creatures. Ponies. Perhaps there, it will finally find its purpose. It found something to hope for.
Teen for mild violence.
Edit 05/28/18: Now with Cover Art! It's a temporary one until I can get something better. I do not own it, nor do I know who does. It will be taken down if requested by owner.
Chapters (11)