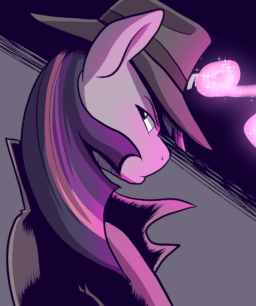 Source
In a world where technology is more advanced...
In a world where Twilight grew up in Manehatten, but still became Celestia's student...
In a world where there are much more crime and magic...
After passing her degree in criminal justice and also the knowledge of many different types of magics and spells from Princess Celestia. Twilight believes she is truly ready to be a detective. Just her and cases that must be solved. Though will she find the answers that she needs to solve the case? And what will happen when she realizes that these cases go so much farther then she thought?
At least she has her notebook to put all her thoughts in...
Chapters (1)