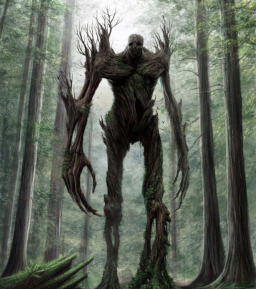 Huge thanks to my co-author, Wendell Hodges for helping with the development of this story.
For many, many moons an unknown spirit has wandered the Everyfree forest, protecting those that call it home and forever watching those who don't.
Ponies wonder why the forest feels so alive. They wonder what makes a wild manticore stop halfway from preying on an innocent young mare. They wonder who is watching them from the tree line, but never has any of these or similar questions been answered... Until a group of hiking companions cross a vicious beast.
(Cover art is not mine in any way, shape or form.)
Chapters (3)