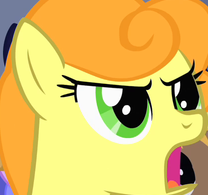 This story is a sequel to The Prisoner of Zebra
---
In the second installment of The Flash Sentry Papers, Carrot Top (a.k.a. Special Agent Golden Harvest) calls on noted rogue Flash Sentry for a Very Important Mission. Soon enough, Sentry is dragged into another misadventure, this one involving feuding families, young lovers, and a troop of very angry flying baboons.
Which, given Flash's luck, is par for the course.
---
Written for Jake the Army Guy's Horse Words Extravaganza! Let's hear it for Obscure Shipping, folks!
Chapters (6)