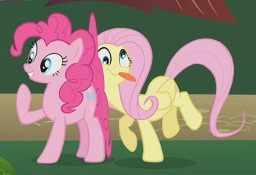 I am...
...I'm really not sure who I am. Who I am seems to change with alarming frequency throughout the day. One moment I'm a unicorn who has an obsession with creatures who don't exist, and the other I'm a diminutive rabbit who wants to rule the world.
I don't know what's going on and I have no idea how this works.
I'm just along for the ride.
Based on the prompt from reddit user Moonbutters. Pretty sure this isn't exactly what he was expecting.

-GM, master of FIRST.
Chapters (1)