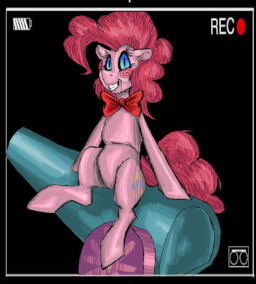 Source
Sunset, Rarity, Applejack, Rainbow Dash, Fluttershy, and Twilight wake up in separate rooms after being fed drug-laced cupcakes. They find themselves forced to participate in a series of games that end in humiliation should they fail.
Pinkie has outdone herself.
A Saw parody. Takes place between Friendship Games and Legend of Everfree.
---
Inspired by a conversation with Vertigo22.
Awesome artwork by Grim_Grin.
Chapters (9)