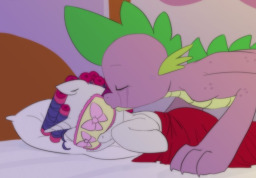 Source
"Life is suffering." - Buddha
Decades after leaving Ponyville, Spike is consort to Dragon Lord Ember, and father to her children. Settled into his role as her diplomat, relations with Equestria have never been better. His life as a proper dragon is going well.
Until one day he receives a letter, a summons he can not refuse.
Written for the Make Spike Suffer contest.
Chapters (1)