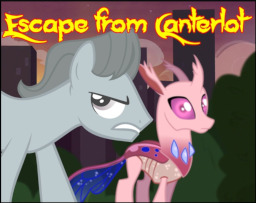 This story is a sequel to The Pony Dreadfuls
---
The Canterlot Free Hive has been disbanded.
In the aftermath of Chrysalis second invasion, the machinations of the Nopony, and Thorax's ascension as ruler of the new changelings, Celestia has ruled that there is no further need of a refugee hive within the outskirts of her city.
With her pony family scattered, and her hive disbanded, Z-978 is taken in by the Freaks of the Belfry as they flee lower Canterlot , hoping to find acceptance, peace, and freedom in Las Pegasus.
Chapters (10)