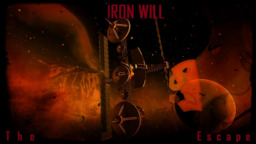 Alien: Twilight Signing Out, Captain's Control Room, Iron Will took a brave step in order for everypony else to make it out alive from the horror that was going on aboard the station. It was believed that this great captain was dead from the battle against an Alien Organism who was named Gash by a Filly aboard the station. The final blow was a fiery explosion that was supposed to take out both Iron Will and the Xenomorph at once.
We know now however that the great Iron Will survived and ever since it was a frequently asked question. How does one survive something so brutal and then live to help fight again aboard an entirely different station? It is time you get your answer, in this short story it will be explained. How did Iron Will survive Valuntas Station?
Please read the Alien Twilight Series before reading this, this is a short story to answer a big question of the trilogy I made on FimFiction. Thank You!
Chapters (1)