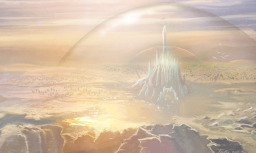 The Crystal Empire was once an open and welcoming place for all ponies to come and go as they please. But from the number of serious threats to the life of Princess Cadence, it has had to expand its defenses, becoming a sprawling urban jungle separated by massive walls.
This fortification could not have come a moment too soon. With the appearance of a strange unicorn, commanding an army of armored ghosts referred to as "Phantom Stallions", it is up to Cadence and Shining Armour to rally the greatest heroes the empire has ever seen to prevent it from falling into the hands of evil.
The Siege of the Crystal Empire has begun.
Chapters (24)